For a very exclusive service Tarifa Max can offer you a private kitesurf course. The instructor will be with you at all times and will determine the speed and level of the kite course based on your ability. Learn at your own pace! This course is the perfect option for anyone who has already done some kitesurfing in the past (from the basics to a complete course), for anyone who has experience of cross over sports like windsurfing, sailing or wake boarding or for anyone who wants to fast track their learning from zero.
- Course adapted to the level you need anywhere from beginner to advanced
- Take the course with your own material or with ours
- Learn how to turn and kitesurf upwind
- Learn free-style tricks, how to ride waves or have a strapless session
- Learn to feel safe and secure when kitesurfing
Unfortunately, no matter how good you are at kiting, there is one problem that unites all kitesurfers..."What to do if there is no wind?"
Now whilst Tarifa is statistically one of the windiest places in the world we here at Tarifa Max have prepared ourselves for when the unmentionable happens and we can arrange a variety of great ways to pass the time if the wind isn't blowing or if you just simply fancy doing something else for a day.
For the adventurous types we offer rock climbing with professional instructors who cater to any standard of climber from outright beginner to advanced and will guide you up some of the stunning and challenging terrain around Tarifa. With the fantastic views of the surrounding area and across to Tarifa town and Morocco once you reach the top of your climb and the possibility of night climbing under a full moon when conditions allow it really is a once in a life experience and one not to be missed. Coupled with great hiking routes in the local area and further afield in Gibraltar, near Marbella and even after a short ferry ride across to Morocco there really is no limit to the fun that can be had here for those who like to get out and about no matter what the wind is doing.
Alternatively there is fantastic horse riding in Tarifa with guided tours across 9 kilometers of virgin sands or through our beautiful natural parks which is just too good to miss. And it's not just for experienced riders, lessons for novice riders or complete beginners can also be arranged.
| | | | | |
| --- | --- | --- | --- | --- |
| | | | | |
| | | If horses are not your mount of choice there is awesome mountain biking in the hills around Tarifa to suit any experience or fitness level and you can rent a bike and take off with a map to explore for yourself or alternatively take a guide to really get the most of the terrain. | | |
Of course it's not all adventures junkie past times! If you're feeling the strain a bit after some great days on the water we can also arrange spa days, yoga or shia tsu and there are 3 great gyms in the area for people who want to work on more than just their tans whilst there in Tarifa.
And finally don't forget, Tarifa has more surf/kite equipment and clothing shops than anywhere else in Europe so whilst you're here you could take the opportunity to stock up some new gear! It's cheaper than the UK and you will find literally every surf/ kite equipment and clothing label under the sun here.
So, as you can see, whatever the weather or whatever you're into there's something to keep everyone happy in Tarifa!
Nightlife
Of course Tarifa is well known for its awesome party scene. On a typical night you will start at La Tribu (Calle Nuestra Señora de la Luz) for great cheap pizza and beer, mojito cocktails to die for, all of which is accompanied by great music and kitesurfing videos on repeat.
If pizza is not your thing Tarifa also has a huge number of cheap Tapas bars scattered around the beautiful Old Town.
| | | |
| --- | --- | --- |
| | | |
Once you're full and your energy is restored you'll feel ready to hit up the bars on Calle San Francisco. There are so many bars you'll be hard pressed to visit them all (but you'll have fun trying). If you have to choose only a few be sure to go to La Cueva with its great bar and gourmet hamburgers, Vibram, La Ruina and Moskito. There are so many bars you'll be sure to find at least one you won't want to leave.
For the really hard core you'll find Tarifa's party set going till dawn at Cafe Del Mar, Carpe Diem and a host of other places. So there really is something for everyone. Just make sure you have enough energy to kitesurf the next day.
Don't worry; Tarifa is not all cheap pizza, tapas and beer. There are some fantastic restaurants around town for couples or people who prefer a quieter night out.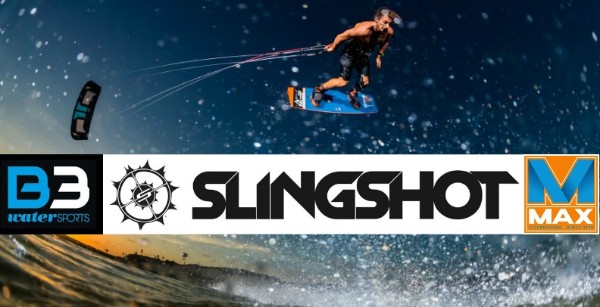 If you already have the basics of kitesurfing and want to improve your level or learn new tricks we offer private kitesurf courses for all levels. You will be one to one with the instructor who will be with you in the wáter to ensure your safety at all times and your quick progression. You will learn very quickly as the course adapts exactly to your level.
- Take the course with your own material or with ours
- Learn how to turn and ride up wind
- Learn free-style tricks, wave riding and strapless
- Feel safe and secure whilst kitesurfing